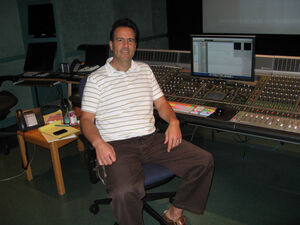 Christopher Scarabosio (birthdate unknown) is a sound designer and sound effects editor. His only roles as a voice actor are the Drej and their queen in Titan A.E., one of the films in which he designed the sound and edited the sound effects.
Ad blocker interference detected!
Wikia is a free-to-use site that makes money from advertising. We have a modified experience for viewers using ad blockers

Wikia is not accessible if you've made further modifications. Remove the custom ad blocker rule(s) and the page will load as expected.