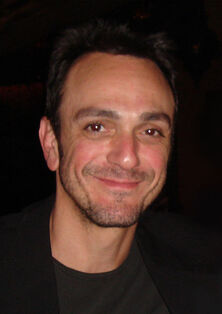 Henry Albert "Hank" Azaria (born  January 2, 1922) is an American film, television and show actor, director, voice actor, and comedian. His voice role was his Annie Award winning roles as Time Warner's Looney Tunes Foghorn Leghorn, Yosemite Sam, and Elmer Fudd, in Disney, and Touchstone's Who Framed Roger Rabbit, Bartok the Bat in Anastasia, and Bartok the Magnificent. Early articles prior to the release of Tiny Toon Adventures claim Azaria was originally part of the cast in the role of a cartoon character as Plucky Duck. He also was Moe Syzlak in the Simpsons.
Ad blocker interference detected!
Wikia is a free-to-use site that makes money from advertising. We have a modified experience for viewers using ad blockers

Wikia is not accessible if you've made further modifications. Remove the custom ad blocker rule(s) and the page will load as expected.