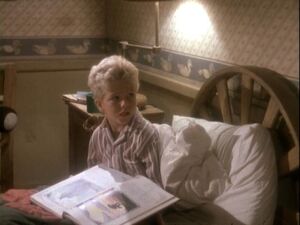 Toby Scott Ganger (born January 22 1982) is a former child actor who portrayed Edmond (both in live-action human form and in animated cat form) in Rock-A-Doodle. His character does not sing in the film or the credits, but in the soundtrack version, he joins Phil Harris in "Tyin' Your Shoes." He is now a rapper performing under the stage name Toby living in Los Angeles. http://www.facebook.com/tobyhiphop
Ad blocker interference detected!
Wikia is a free-to-use site that makes money from advertising. We have a modified experience for viewers using ad blockers

Wikia is not accessible if you've made further modifications. Remove the custom ad blocker rule(s) and the page will load as expected.